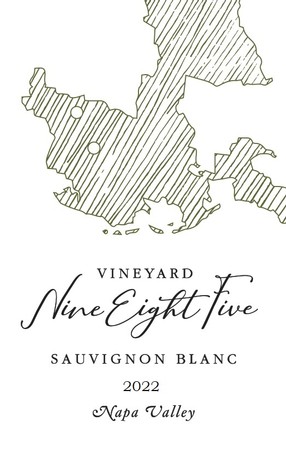 We sourced our 2022 vintage's fruit from our original grower located in Napa County's Pope Valley. The area continues to earn its reputation for producing some of the valley's finest expressions of this varietal.
The 2022 growing season began with ample rainfall and then the driest three months on record resulting in much smaller berries but with more concentrated flavors. As summer progressed temperatures rose and the pace of ripening accelerated and allowed for a very strong mid-September harvest. The yields were 15% below our vineyard average, but the harvested fruit was of outstanding quality.
Winemaking & Tasting Notes
Our 2022 vintage is 100% Sauvignon Blanc fruit. We picked in the cool predawn hours to bring in chilled fruit and pressed the whole-clusters then employed an extended 21-day fermentation in stainless steel. The wine was then aged for ten months in a combination of stainless steel and concrete tanks.
The wine expresses a pale-straw color in the bottle along with fresh aromas of Key Lime, Jasmine, and a slight hint of citrus. The wine is midweight on the palate and gives way to flavors of cool melon, citrus, with hints of white peach and juicy pear melding with the clean mineral-driven finish Vineyard 985 Sauvignon Blanc is known for.